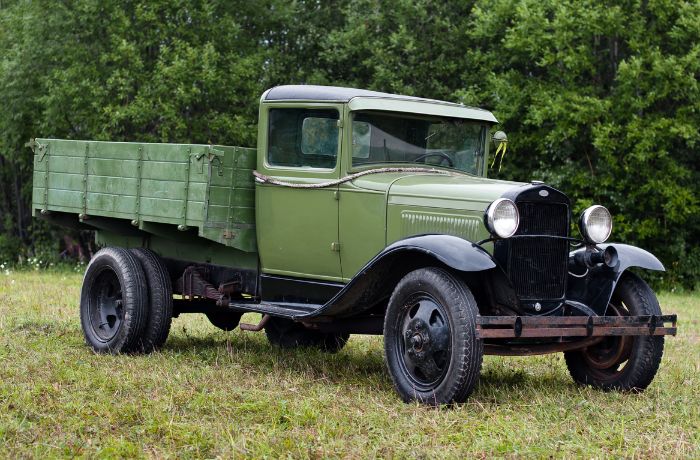 Sell My Truck with ZZ Auto Wreckers
Are you searching for a way to sell your truck for cash without the hassle of going to a dealership or listing it online and dealing with all the tire-kickers? ZZ Auto Wreckers has a fast and easy 3-step process that will have cash in your hands usually within 24 hours with our cash for trucks Perth service! So if you are thinking, "I need to sell my truck for cash, fast", "cash for trucks near me" or "cash for trucks Perth", then you need to call ZZ Auto Wreckers today!
Sell My Truck for Cash
If your truck has been your workhorse for over a decade or over 100k miles you may be seeing it spend more time in the repair shop than on the road. Your hard-earned cash to keep it on the road may no longer be worth the actual value of your truck. If this is your scenario don't fear, the easiest way to upgrade is to sell your truck for cash. Then you can use that cash to pay for an upgraded truck or any other vehicle you may be craving.
ZZ Auto Wreckers Cash For Old Trucks In Perth
Want to dispose of your old truck for good cash? ZZ Auto Wreckers has got you covered since we offer on-spot cash for old trucks in Perth. Thus, you don't have to think about how to, or where to sell your truck anymore. All you need to do is call us and we will send our professionals to inspect your truck so that they can determine its condition and offer you the best price with our cash for trucks Perth service.
With us, selling your old truck is always hassle-free because we buy trucks of all brands and offer the best offer of cash for truck you are looking to sell. Moreover, you don't need to invest in the towing as we offer same-day truck removals for free taking all the safety measures.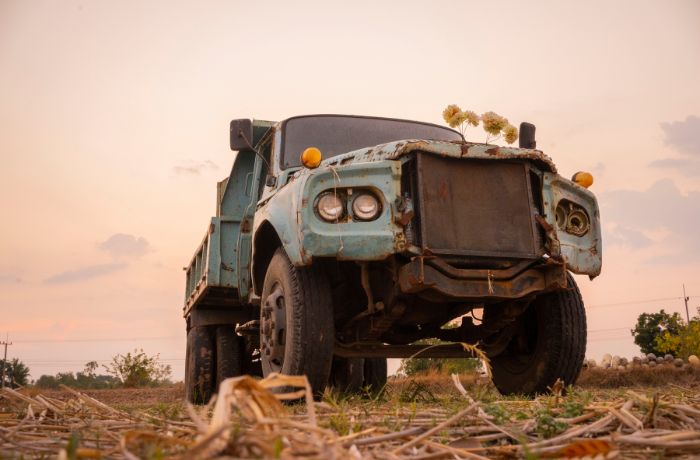 Cash For Unwanted Trucks In Perth
Unlike other buyers, we will never make you wait for the cash, and this is the reason why we are the most favored scrap cars and cash for scrap truck selling company in Perth. We are customer-friendly, and we follow exactly what we say. So, if you are searching for a company that provides instant cash for trucks in Perth, we are the ones on whom you can place your trust.
At ZZ Auto Wreckers, we prepare all the paperwork required to sell your truck. This simplifies the selling process and takes the headache of filling up the details and arranging the documents off of you. All you need to do is call us, and we will send our specialists to check your truck, determine the price based on its condition, and hand over the cash to you on the spot.
Cash For Trucks Near Me
Selling trucks to us is simple and easy. Get a free evaluation of your vehicle in three simple steps:
Get Free Quote
Approve for Pickup
Get Paid in Cash On Spot
We respond to your calls as soon as possible to know more about your truck. We'll reach you from your nearest. And our branch manager will have a look at your truck. Upon agreement, we'll tow your vehicle for free to our dismantler. Plus, we have no hidden policies. All of our services are free.
At ZZ Auto Wreckers, We buy all Makes Scrap Trucks and Models for cash:
We buy all new and old models. Either it is Mitsubishi, Isuzu, CAT, Western Star or Hino, Daewoo, Volvo, Mercedes Benz, Freightliner, Mack, Ford, and Toyota.
We are the car dismantlers and wreckers. And we buy cars for all purposes. You don't have to worry about the condition of the truck. Even your entirely crushed vehicle can be worth more than you ever imagined.
Frequently Asked Questions (FAQ)
❓ What is the value of my truck? How much is it worth?
Based on current market value, mileage, and condition every truck is different. Contact us to check value of your truck.
❓ What do I do to get my truck inspected and purchased? Do I need to make an appointment?
Yes, an appointment is needed and we take care of all the arrangements for you so you do not have to. We make buying your truck the easiest and most convenient experience!
❓ My truck is broken and not running; will Truck Buyer in Perth still buy it?
The answer is absolute! About 1/3 of the vehicles we buy do not drive or run, or they have some kind of mechanical issue(s). We beat all offers from any other truck buyers out there. Yes, we buy trucks that run and are in good condition, but we also buy those that have mechanical issues, and/or those damaged, and even those that you cannot get running no matter how hard you try.
❓ Should I give my truck a good cleaning before selling it to you?
No, we buy dirty trucks and pay you as if they are sparkling!